Westfalia are best known for their conversion of VW camper vans. The full name of the company is Westfalia-Werke, which is based in the town of Rheda-Wiedenbruck in the Westphalia region of Germany.
Westfalia became famous for converting VW camper vans in 1951, which then continued doing until 2003. The company also converted non-VW vans into camper vans, and also made trailers and other products. Their good work with camper van conversions inspired many imitators, but no company took their legendary status.
Westfalia Mercedes Vito camper van conversion
Westfalia Ford Transit camper van conversion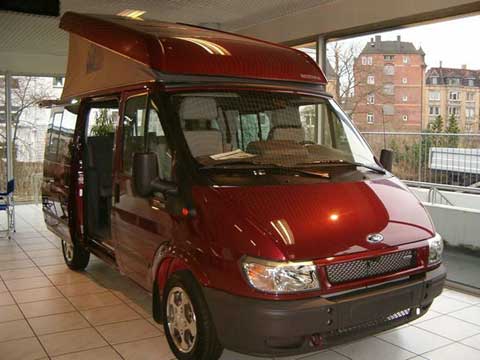 Westfalia Mercedes Sprinter camper van conversion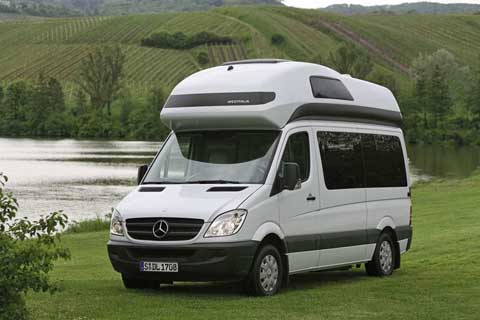 In 1999, Daimler-Chrysler purchased a 49% stake in Westfalia-Werke's van conversion division, and in 2001 absorbed the remaining 51%. Of course, since Daimler-Chrysler is a Volkswagen competitor, this meant the end of the Volkswagen-Westfalia partnership. While Volkswagen still offers pop-top camper conversions in Europe, they now do the conversion themselves. Meanwhile, Westfalia now makes high-roof (rather than pop-top) factory camper conversions for Mercedes vans.