After thinking about building another campervan for a while, I was looking online at vehicles in the Cornwall area. I saw a few that looked good, especially a Blue Sprinter very near by. I went and had a look. It was in good condition, an ex Transco van that had a few bruises as all work vans do, but a full service history and brand new MOT. I bought the van and got it back to my parents house where it will live for the next few months whilst it is being worked on.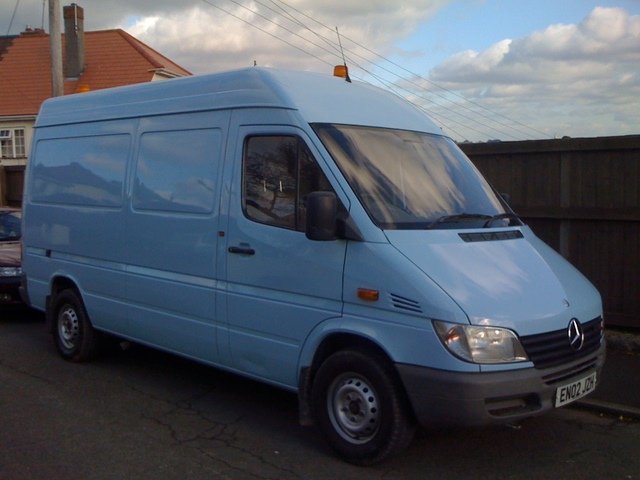 Having previously converted a Sprinter I knew I wanted another. I love their reliability and build quality. I was tempted by a more modern LDV Convoy for their size and width, but decided a Sprinter was enough.
My previous conversion had been a SMB medium-top. I couldn't stand up in it fully. I lived in it for 9 months whilst touring around Europe, and new this time that a proper high-top as essential. I also knew that the little extra length a MWB offers is well worth it for the trade-off in parking and slightly worse MPG.
The new Sprinter is a phase 2, rather than the phase 1 I had before. With 110 BPH from the turbocharged engine it is a lot quicker than the old 80BPH unit. In fact it's quicker than most cars I have been in. This will be good for touring.
Stripping out
Being an ex Transco van it had full racking, a bulkhead and beacons on top. None of which I need, so the first job is to get these out. sold most of these things, mainly to ensure they are re-used rather than scrapped, but also to make a few pounds.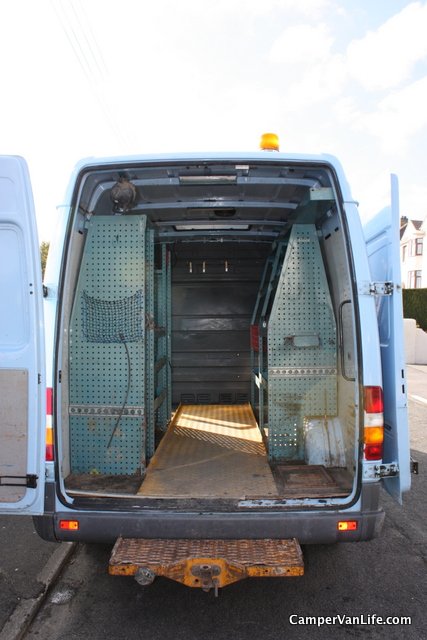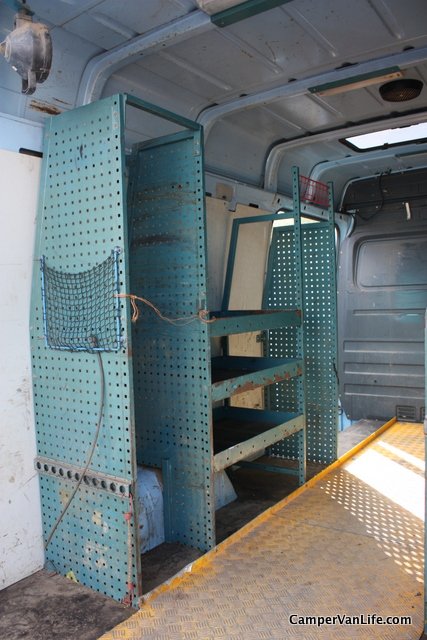 Things to remove, and the price I got for them on eBay
Van racking – £30
Bulkhead – £10
Yellow floor track – Gave away with racking
Rear step
Roof beacons
Plastic lining, given to a friend for his lightweight T4 conversion.
Internal lights, will reuse
The racking and bulkhead took a bit work to remove, but the rear step was also a challenge. The step was attached with many very big bolts which had become corroded.