I removed the panelling from the van.
I took a trip to Travis Perkins in Truro to get the 9mm ply, rockwool insulation and self tapping screws. The sheets where cut to the dimensions of the ceiling, using the existing ceiling struts to screw the wood onto. I also created two 1×1″ battens at the front and back of the ceiling.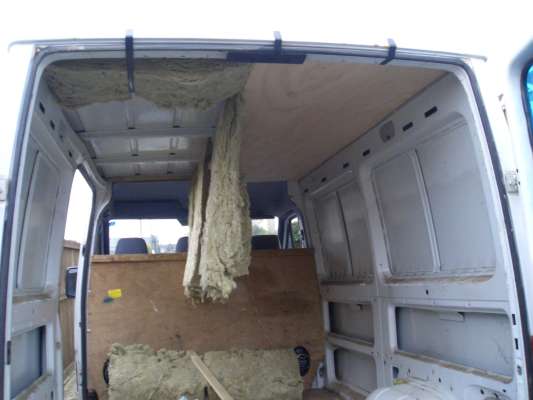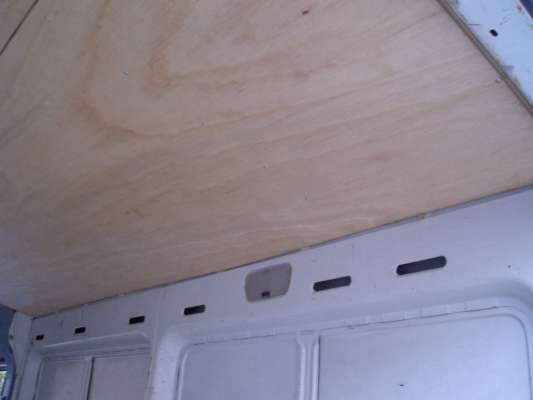 Panels where cut to finish the top 1/4 of the van. The panels where cut around the existing lights.
I included 2 wires on the near side for the new strip light that will be included, and a cable for the kitchen, in case power is every needed there. The near side panel was also cut around the light and also the sliding door mechanism.